AKAI MPK Mini Unboxing and Review
It's been quite a while since I've been looking for a simple Midi controller. After finally getting one, I figured doing and unboxing and review was a must. So here we are at the AKAI MPK Mini unboxing and review. For those that may not know, a Midi controller is is any hardware or software that generates and transmits Musical Instrument Digital Interface (MIDI) data to MIDI-enabled devices.
That might sound like a mouthful, but it's quite an ingenious and simple idea. Although the controller doesn't necessarily have to be a keyboard, being a piano player, I chose to get a keyboard controller for my needs. After checking out what seemed like a million reviews, I decided upon the AKAI MPK mini Midi controller. I was not disappointed!
Watch my AKAI MPK mini Youtube Unboxing and Review Video Here!
First Impressions
Let me just start out by saying that I am a sucker for good packaging and the AKAI did not disappoint. The box was beautifully designed, much like an Apple product. Opening a new gadget is always a fun endeavor and I really enjoyed how well designed and package the AKAI MPK was.
Holding it in my hands and upon first inspection, it felt sturdy and well built. The keys, although mini, felt solid and had quite a bit of weight to them. That is not common for a keyboard this size. Typically, in a smaller keyboard, the keys feel flimsy and cheaply made. The AKAI MPK mini's keys felt great and I couldn't wait to connect it and play something.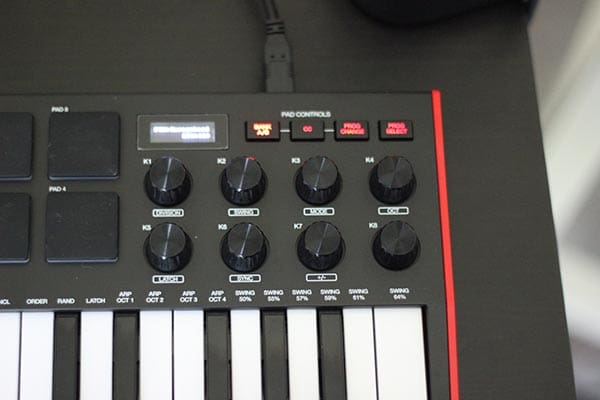 Ease of First Use
For anyone looking to get a Midi controller, let me share the good news that the AKAI MPK Mini comes with a huge amount of Free and amazing software. There are no gimmicks, just real, full versions of their MPC software. Since I bought it with Garage Band in mind, I am only going to review it with Garage Band. There are countless reviews with the other software and my goals was to keep it simple for what I need it for so I just wanted to make that disclaimer.
Connecting to Garage Band was so simple, I can not even overstate it. It was as easy as firing up Garage Band and then using the included USB cable to connect the AKAI MPK mini to my MacBook Pro., That was it! After that, it was as easy as choosing an instrument on Garage Band and playing. For my use, it will be for music games such the Clap That Rhythm game.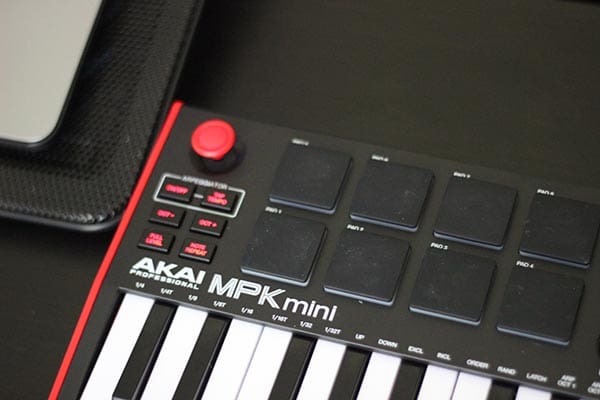 Conclusion
Although I have only begun using the AKAI MPK mini Midi controller, I can already understand why it has such great reviews. I am excited to get to know it better and continue to use it more and more. I will add an update in a  few months to let you know how it's going, however I feel it will be good news to report.
Have you used any Midi controllers? Let me know which ones in the comment section below and your experience.