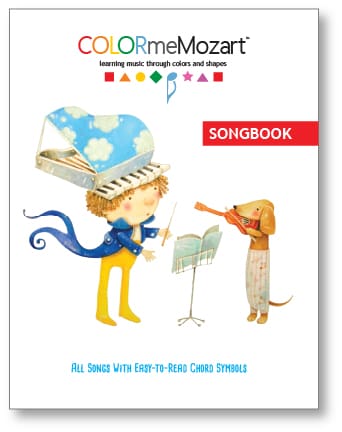 New Release!


Color Me Mozart Songbook with Free Keyboard Stickers
Over 30 classic children's songs!
Sheet of Free Stickers included for your piano or keyboard!
Easy to read colorful notes with chord symbols
$15.95
Write a review.
Our new songbook is full of your favorite songs in an easy-to-read format. Notes are bright and colorful and match directly to both our Color Me Mozart xylophone or the included Free piano and keyboard stickers.
Providing a music learning experience for kids, toddlers or preschoolers is a must. Music has proven to be a powerful tool of expression and helps in the healthy development in other areas of life.
If you've been searching for an easy way to introduce music to your child or student and don't know where to begin, Color Me Mozart will make it easy for you. No prior music knowledge is needed and we make learning music easy and fun!