Color Me Mozart™ Education Pricing
Available to all schools, programs and institutions, as well as faculty, staff, and homeschool teachers of all grade levels.
Call 631-772-9043 or click here to apply to get approved for an educational account.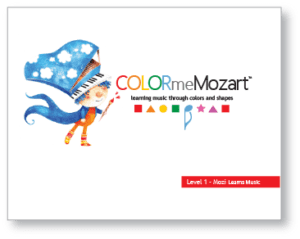 Level 1: Mozi Learns Music
20% Discount |

$19.95

$16.95
The foundational book, suitable for Pre-schools, elementary schools,
special needs programs/classrooms and homeschooling.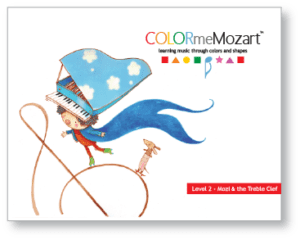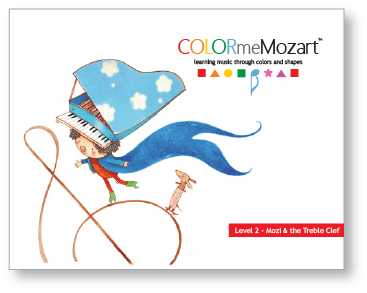 Level 2: Mozi & the Treble Clef
20% Discount |

$19.95

$16.95
Level 2 continues teaching more in depth musical
concepts such as the Treble clef, Double Bars and the Musical Staff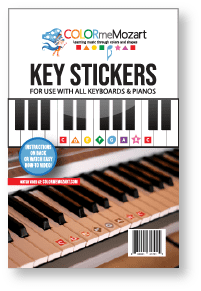 ABC Key Stickers for Pianos & Keyboards
25% Discount |

4.95

$3.95
Easily turn any keyboard or piano into a music teaching tool with
these colorful ABC stickers. Colors and shapes match all songs and
lessons in the Color Me Mozart™ series.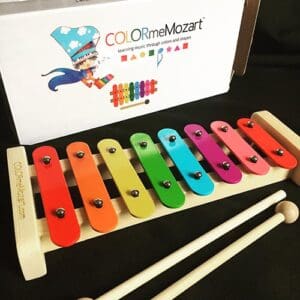 Color Me Mozart™ Xylophone
20% Discount |

$18.95

$15.95
Perfectly tuned xylophone with matching colors to all
songs in the Color Me Mozart™ series makes it easy to
teach students how to play nursery songs.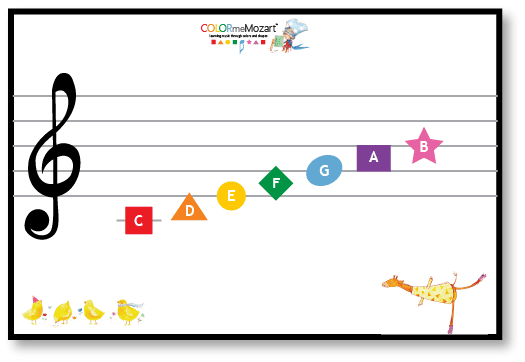 Music Staff Whiteboard w/ Magnets
20% Discount |

$69.95

$54.95
The music staff whiteboard with note magnets makes it easy to teach from
the front of the classroom with easy to see brightly colored magnets.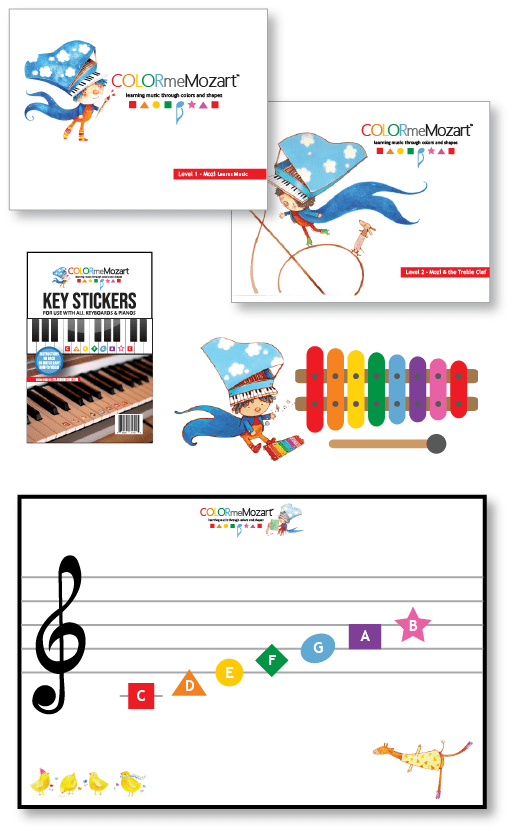 Color Me Mozart™ Classroom Bundle
Includes everything you need to get your classroom music education ready. The Color Me Mozart™ Classroom Bundle includes:
10 Copies of Book 1: Mozi Learns Music
10 Copies of Book 2: Mozi and the Treble Clef
10 Color Me Mozart™ Xylophones
3 Sets of Stickers for Pianos and Keyboards
Magnetic White Board with Music Staff and Note Magnets
Free Membership and Access to Classroom Video Series
Reg $674.95

 40% Discount | Special $399.95