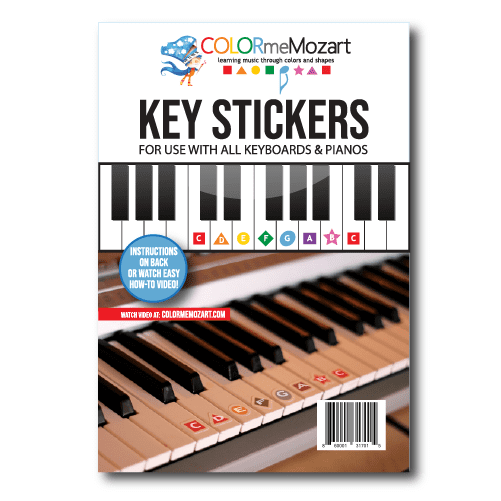 Color Me Mozart™ Keyboard and Piano ABC Stickers
Makes notes easy to identify on the keyboard
Sheet of stickers with Three (3) rows included!
Easy to attach to any keyboard or piano
$4.99
Color Me Mozart™ ABC stickers for your keyboard or piano are easy to attach, making it easy to identify notes. If you are learning or teaching music to your kids, these stickers will make it easy to play songs and get started.
Click above on our songs tab to play along to your kids favorite nursery songs. Easily play classics like Mary Had a Little Lamb and Old MacDonald as well as new favorites such as Baby Shark on the piano.
If you've been searching for an easy way to introduce music to your child or student and don't know where to begin, Color Me Mozart will make it easy for you. No prior music knowledge is needed and we make learning music easy and fun!